Report showed top 10 truck drivers' issues of 2021
The American Transportation Research Institute released a report that highlighted the most pressing issues in the trucking industry.
More than 2,500 carriers and drivers of commercial vehicles took part in the survey.
The survey results were announced over the weekend during the 2021 American Transport Associations Management Conference and Exhibition in Nashville.
The main problems chosen by the drivers were:
Driver compensation and truck parking
Detention/Delay at customers facilities
Fuel prices
Driver training standards
Hours of service rules
ELD mandate
Driver distraction
Transportation infrastructure/congestion/funding
Speed limiters
CSA
The top three driver concerns were driver compensation, truck parking and driver training standards.
The three main concerns of the owner-operator were fuel prices, truck parking and driver compensation.
The main questions chosen by trucking companies were:
Driver shortage
Driver retention
Lawsuit abuse reform
CSA
Driver compensation
Insurance cost and availability
Diesel technician shortage
Transportation infrastructure/congestion/funding
Driver distraction
Detention/Delay at customers' facilities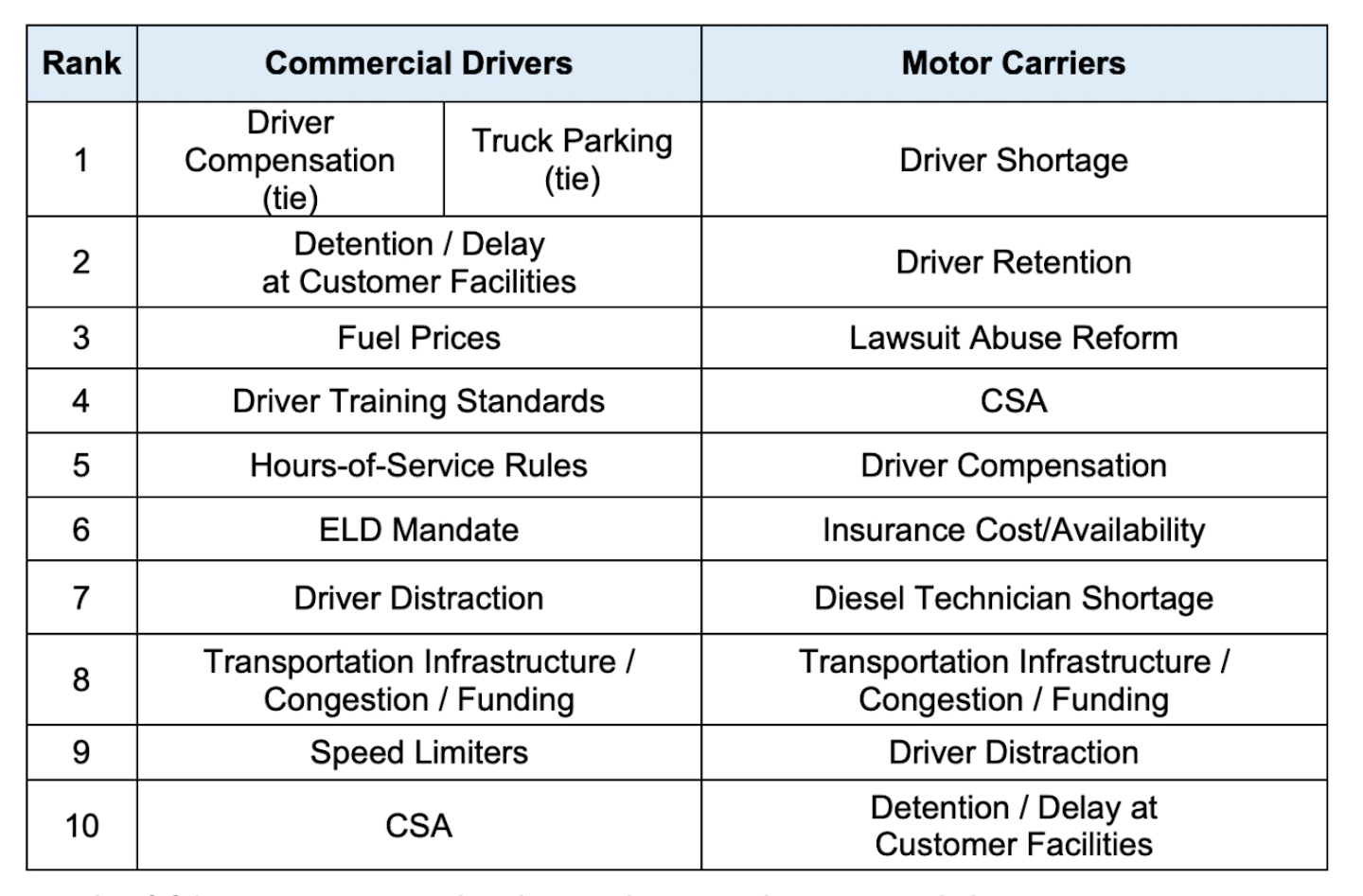 The fifth year in a row truck drivers shortage ranks first among other industry problems.
---
Related Articles