Company created trucker dash cam with artificial intelligence
SmartWitness launched a road-facing camera that combines all the features that truck drivers need.
The AP1 camera has built-in artificial intelligence to reduce false messages about risky driving behavior, as well as audible alerts to drivers in the event of an imminent accident, and the industry's first mobile apps to configure devices and get the driver on-site video of the accident.
SmartWitness states that AP1 camera can be installed in as little as 15 minutes with a simple windshield adhesive mount, reducing deployment time and associated expenses by as much as two-thirds. Additional savings are achieved by eliminating separate telematics hardware. The unit connects to the vehicle's OBDII port, requires no separate power step-down, and utilizes a mobile app for ADAS calibration. A version for heavy-duty trucks (J-1939 connection) will be released later this year.
This design aims to reduce the cost and complexity of video telematics, providing a visual chain-of-evidence when accidents occur, the ability to exonerate drivers who are not at fault in accident situations, identification of risky driving behaviors to improve safety through coaching, and a reduction in accident, litigation, and insurance-related costs.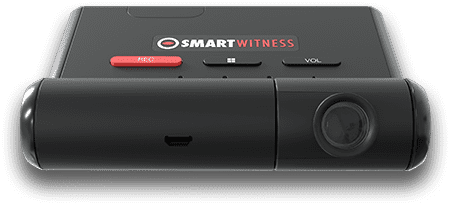 In the event a vehicle is surrounded by tall buildings, driving in bad weather conditions, or otherwise not in line of sight of a satellite, AP1 draws data from local cell towers to triangulate the vehicle's location. This assisted GPS technology ensures that the AP1 software records vehicle location data even when the camera's GPS receiver cannot capture a signal, providing complete GPS documentation to support accident investigations.
"The video telematics market is crowded with camera solutions that are both too complex and too expensive for most fleets," Michael Bloom, VP of product and marketing at SmartWitness, said. "Our new AP1 ADAS camera delivers a streamlined, easy-to-use, low-cost design that not only removes barriers to adoption but also provides a blend of high-value features not available in any other single device."
---
Related Articles