Severe winter storm continues to damage trucking industry
In some parts of the country unfavorable weather forecast for truckers is expected for several more days.
Most states will be covered with snow and roads will be covered with ice. The first blows of the winter storm will begin tonight and continue through the end of the week as it moves east.
The National Weather Service says: "A severe winter storm brought devastating snow and ice from the Rocky Mountains and the Heartland into the Great Lakes since Tuesday night. Significant traffic disruptions are observing in these regions. The winter storm brought various weather hazards including heavy snow, sleet and freezing rain."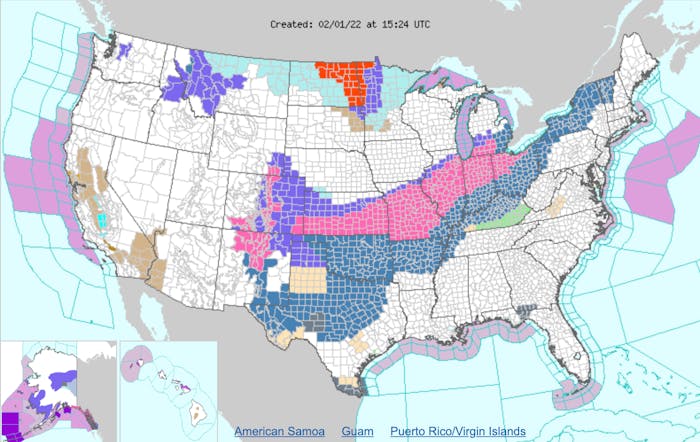 What to expect according to NWS:
• During Thursday and Friday in parts of the central USA expected several winter weather cycles and then it`s going to shift to the inland northeast.
• Heavy snowfall will be over the southern Rocky Mountains and from the south-central Great Plains through the eastern Great Lakes and the interior northeast.
• Total snowfall of 6 to 12 inches is expected in parts of the Southern Rockies and Central Plains to the Midwest by Thursday morning. More is possible locally, especially in the higher rocky uplands of the Rocky Mountains.
• Heavy ice accumulations (more than a quarter of an inch) are found in the Texas area across the Ohio Valley.
• Warnings are for most areas affected by heavy snow and ice.
The hurricane will affect more than 90 million Americans as it moves from Texas into Maine, causing rain, icy snow and multiple power outages and travel delays, according to AccuWeather.
---
Related Articles