Flatbed truck drivers earn more money this year
Flatbed owner-operators are on top in net profit over the past year.
If last year truck drivers earned about $ 65 000 a year, then in 2021 it may increase significantly and even exceed $ 70 000.
Todd Amen, president of a large financial company ATBS, claimed that the reason for the rise of income was the decline in miles.
"In this strong market, truckers are making significantly more profit per mile. It means that they will be more selective about the cargo, they will travel less miles to make the same profit or more, – said Amen. – Last year they drove more miles, I think, due to fear and uncertainty about what to expect next. It seems people came to believe that this year would be better, so owner-operators likely will return to normal working state."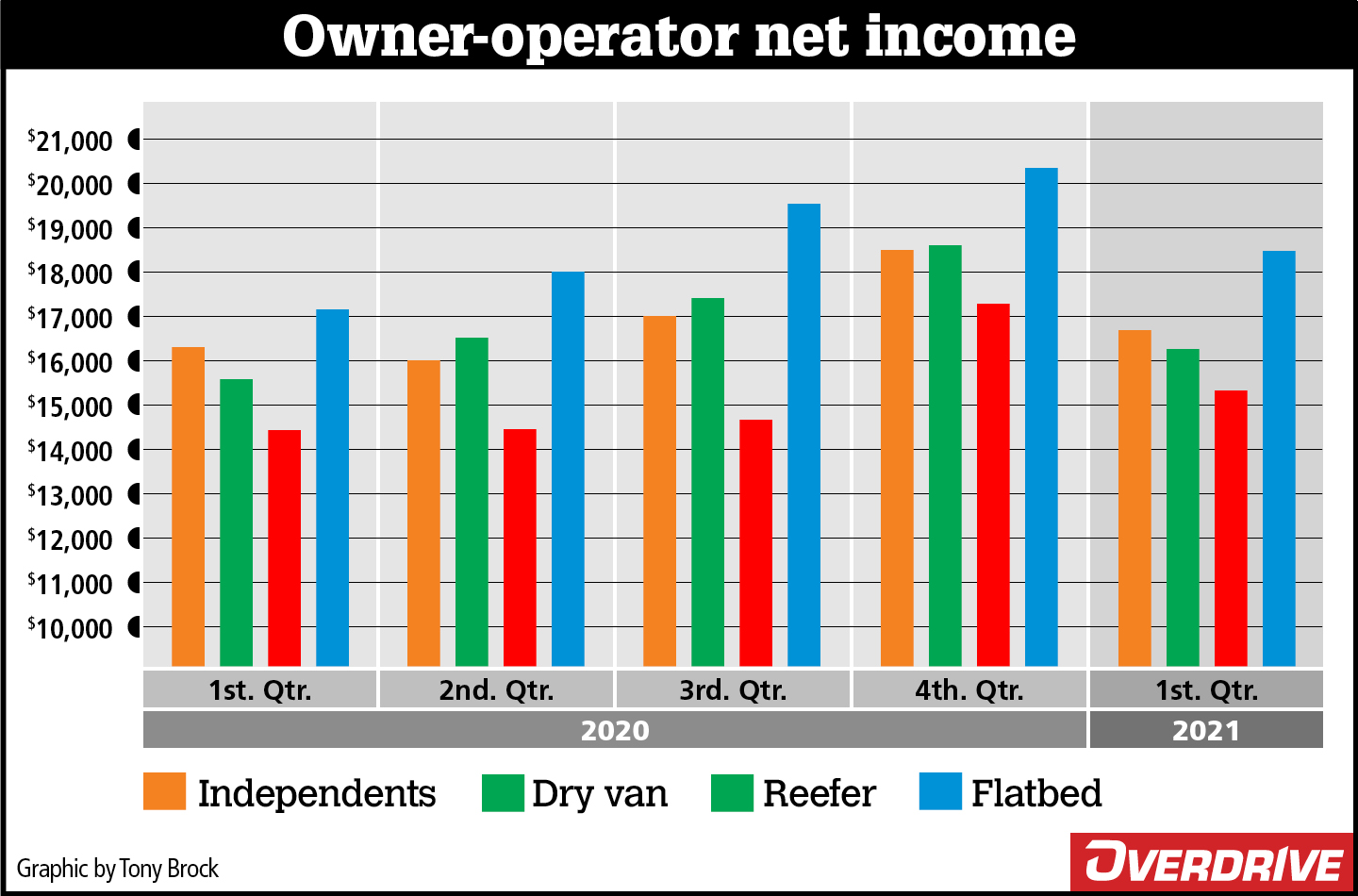 Cass Information Systems reports that, despite the restrictions, traffic data in April has been already a record.
ATBS monitored each segment within a quarter and it showed consistent monthly growth. The average across all segments was 8,637 in March, that`s 900 miles more than in February.
A demand for Flatbed has renewed as the number of miles increased from 6,175 in February to 7,712 in March.
However, fuel prices went up along with miles. Fuel cost per mile increased to 43 cents in March (it was 38 cents per mile in January)
"In the end, the cost of fuel equalized rules of the game," Amen said.
---
Related Articles