Deserve the Best: Trucking company offered one of the "highest salaries" on the market
Barr-Nunn Transportation expanded its vehicle fleet and is offering truckers job in 43 states.
The company from Granger, based in Iowa, said it has qualified fleet drivers who carry regional cargo in Illinois, Indiana, Ohio, Kentucky, West Virginia, Virginia, New York, Jersey, Pennsylvania, Maryland, Massachusetts, and Connecticut earn $ 265 for duty shifts and $ 90 for each shipment carried during that shift.
Drivers work 21 days and stay at home for seven whole days. Besides extra charge for safety and transition allowances, drivers carrying seven loads and performing seven shifts earn $ 2 485 per week.
Pay guaranteed fleet options are also available for skilled crew drivers. They earn $ 400 per shift. Traditional teams living in the Northeast or parts of the Midwest can spend weekends at home and earn $ 400 per shift, that`s the equivalent of $ 2 000 per week plus bonuses and staying at home every weekend.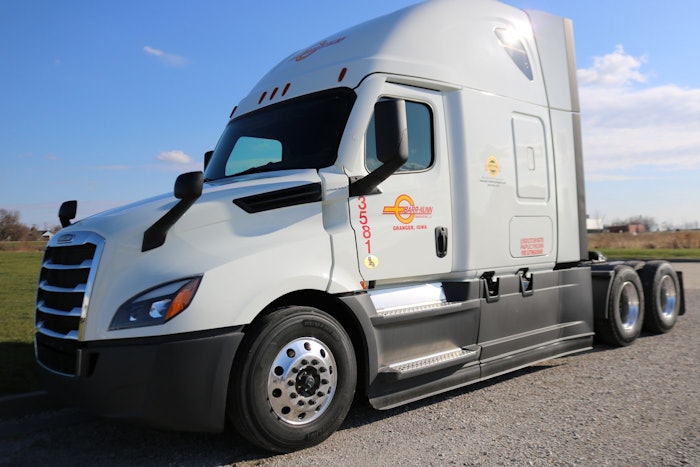 "Our drivers deserve stable pay and they deserve the highest pay. We believe that the guaranteed pay option will provide the opportunity to earn more than $ 100 000 per year, while at the same time being able to spend longer time at home,"said Jeff Blank, director of recruiting for Barr-Nunn Transportation.
In addition to guaranteed pay, company drivers are eligible for safety bonuses, paid vacations, Blue Cross Blue Shield insurance, an eligible 401 (k) program, paid life insurance, and a free ride program starting on day one.
---
Related Articles