Best GPS Navigators for Truckers 2021
GPS devices are extremely flexible products for truck drivers. We'll help you to find the best latest GPS available on the market in 2021.
The GPS navigator allows drivers to see the needed route and the most suitable roads for trucks. This device may also have other useful features, including Bluetooth speaker mode settings, voice guidance, mapping capabilities, and an internal compass.
Some GPS models even allow you to navigate the most remote places in the country where cell communication is disconnected or not available.
The GPS value for truckers
Less than $ 150: devices in this price range are equipped with essential navigation elements and help truckers to reach their destination. There are no advanced features.
$ 150-300: There are several high-quality truck GPS at this price tier. Many have beautiful design, secure attachment systems, and some options such as maintenance reminders and free map updates.
Price $ 300 and up: the best truck GPS devices tend to be more expensive than regular ones. They include many features and almost everything you expect of a premium navigation system.
However, the disadvantage of such gadgets is weak battery. Cause of functions` overabundance and the consumption of more energy, it discharges much more faster.
Rand McNally TND 740 IntelliRoute Truck GPS Navigator
One of the best features of this device is that the magnetic fastener works great even on very bumpy roads. It's easy to use, the touchscreen works great and provides accurate routes.
The disadvantage of this device is that it can sometimes lead to your destination along country roads or a roundabout route. Navigator can also stop working if you don't update the setting regularly.
Car GPS navigator Garmin dezl OTR700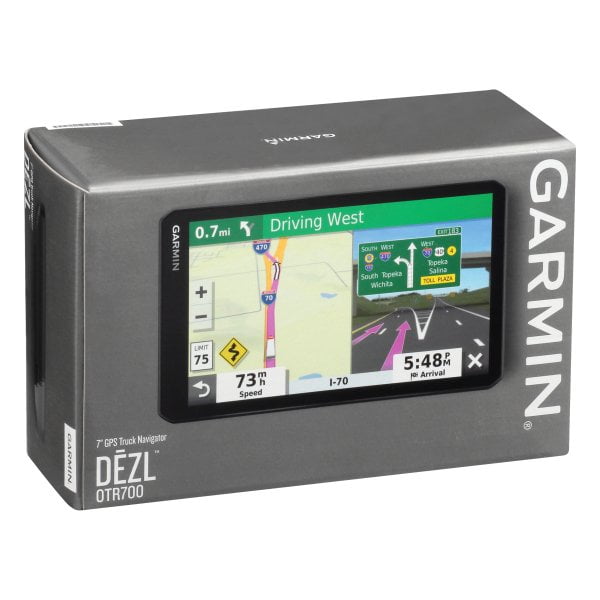 One of the most reliable GPS devices on the market. This navigator will send you updated information about bridge heights, sharp turns and other hazards on the road. It also displays truck-friendly parking information along the route.
One disadvantage is that the device needs updating from time to time in order to receive up-to-date route guidance.
TomTom Trucker 620 6-inch GPS Navigation
The GPS receiver works very quickly and starts navigation without having to touch any buttons. It allows you to tune-up your own truck size and height if you are transporting dangerous goods.
Mobile phone integration is easy to set up and the screen is large and very legible.
However, TomTom can also send you to areas where truck traffic is prohibited. For example, country roads or boulevards.
Rand McNally TND 550 5-Inch Truck GPS Navigator
This device includes a headphone jack, micro USB port and micro USB port with full Bluetooth and Wi-Fi support.
The Map Navigation System is fully updated to include maps of the United States and Canada that you can use for the life. The lithium-ion battery is durable and fully rechargeable. GPS is ideal for indoor and outdoor use, including in temperatures ranging from 14 degrees to over 100 degrees Fahrenheit.
However, some customers report that there is too much information displayed on the screen at the same time.
If you are looking for reliability, versatility, excellent value for money, we recommend you to take a closer look at these models and choose the best GPS navigator for you.
---
Related Articles